Sunday 09 Aug 2015
Prep. Table
Zander
Table
Zander West
Steward
John Marc
Music
Anne
Powerpoint
Sarah
Creche
Tea
Van
Alex McKenzie
Flowers
Door
Zander West, ELaine Young
Offering
Zander
Image Gallery
Welcome to our website
About Us
We are a friendly, all-age Baptist church near the centre of Fraserburgh. We come from a wide variety of backgrounds and nationalities. Why not come and join us in person, or contact us if we can be of any help to you. Our aim is to love and serve Jesus Christ together and help others to do the same. We hope you find this site a useful and informative guide.
Fraserburgh Baptist Church Invites you to join us at the Induction Service for Rev. Robbie Brown On Saturday 1st August at 2.30 pm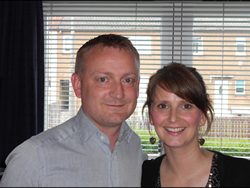 Guest Speaker: Rev. John Shearer
A buffet will be served in the Back Hall following the service.